Mad Hatter
Tea Pot Thimble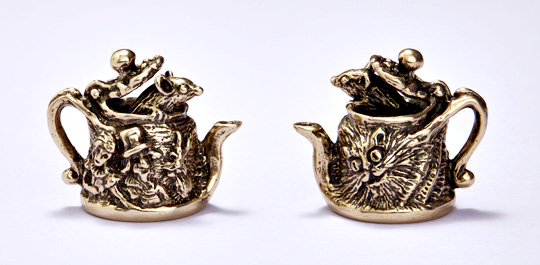 Mad Hatter, Tea Pot Thimble
This thimble was inspired by a theme from Alice in Wonderland. The tea party was a scene in which the main characters of the novel were all together. I started with a traditional shape of a teapot and placed the "door mouse" inside, poking out (as he did in the sugar bowl during the party). On one side I carved Alice, the Mad Hatter and the March Hare. On the opposite side is one of my favorite characters, the elusive Cheshire Cat.
The door mouse can be seen inside the thimble from the bottom!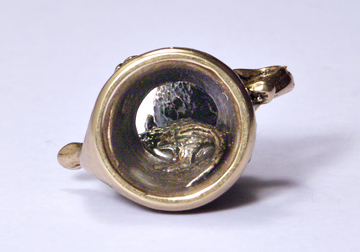 Designed 1998